Traffic intersections are a common site for car accidents, and when a driver decides to run a red light, the probability of an accident drastically increases.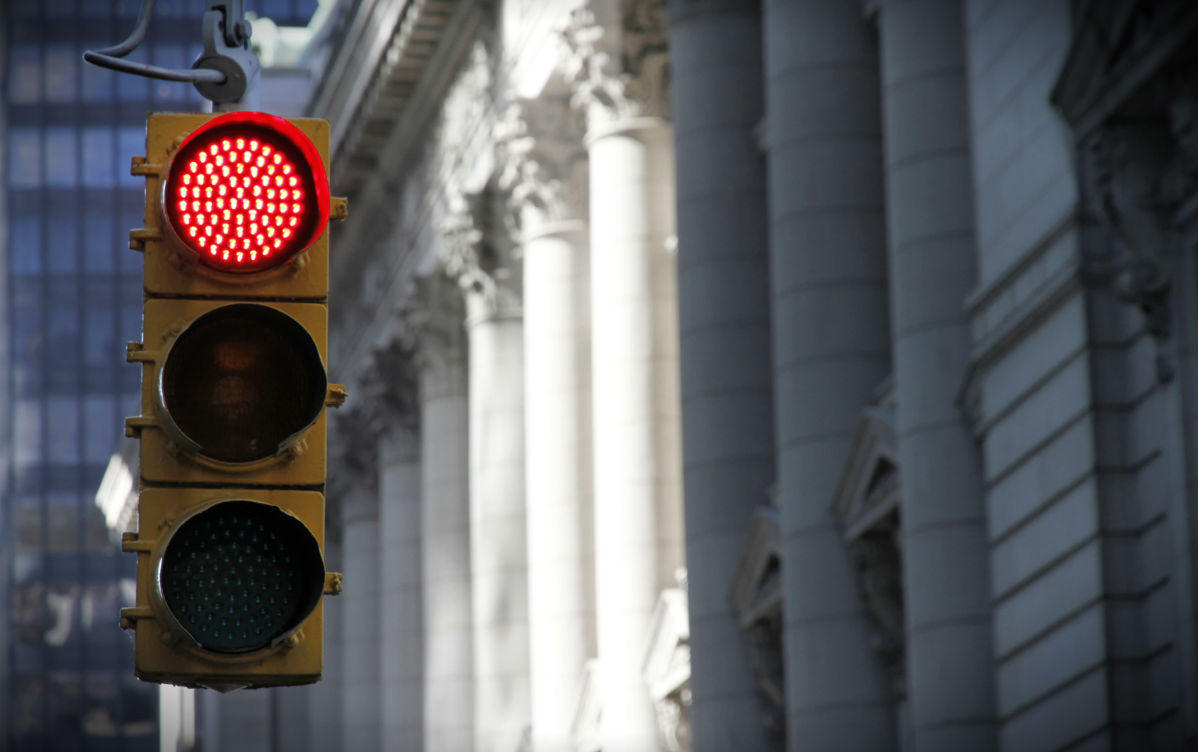 The National Highway Traffic Safety Administration (NHTSA) reports that there are over 2 million accidents occurring annually in the United States which are caused by drivers running a red light. These red light accidents result in over 165,000 people getting injured. These injuries are completely avoidable if we practice safe driving and abide by the traffic rules.
Red Light Car Accidents
Traffic signals are installed to direct traffic in a safe manner. When a driver runs a red light, he or she is putting their own life and the lives of many others on the road in harm's way. It has been reported that in 50 percent of red light accidents, the drivers and occupants of both the cars involved in a collision get serious injuries.
Recently a poll was conducted by NHTSA which concluded that 97 percent of drivers believe that drivers who run a red light are a safety hazard to themselves and other people using the roads. The poll also found that almost one third of the people who participated knew at least one person who was injured or died in a red light accident. There are various factors which contribute to a driver running a red light. The most common factors are when a driver is aggressive, texting and driving, drunk driving, fatigued, inexperienced, reckless, repeat offenders, road rages, trying to make it through the green light, and failure to notice the traffic light changes.
Cameras Installed at Intersections
The traffic administrations in various states have started enforcing their regulations strictly and have been cracking down on red light offenders. Some states have installed cameras on the intersections which are triggered when a driver runs a red light. The camera takes a photo of the car license plate along with the photo of the offender. A photo traffic ticket will be issued to the offending driver which will contain the details of the offense and the fine to be paid.
Apart from monitoring drivers running a red light, these cameras also monitor speeding drivers and those who stop over crosswalks. These cameras act as deterrents; however, they cannot stop a driver from running a red light.
The injuries sustained by the drivers and occupants of cars involved in a red light accident can vary from minor to severe and may require expensive and long-term medical treatment. Broken bones, cuts and lacerations, sprains and strains, neck and back injuries, head injuries, facial and dental injuries, spinal cord injuries, airbag and seatbelt injuries, and whiplash are some of the common injuries sustained in a red light accident. The trauma of the accident can affect a person psychologically and may result in PTSD.
St. Louis Car Wreck Attorney
If you or a loved one have sustained injuries in a red light accident due to another driver's fault, contact an experienced St. Louis car wreck attorney to explain your legal rights. Call The Hoffmann Law Firm, L.L.C. at (314) 361-4242 for a free consultation.